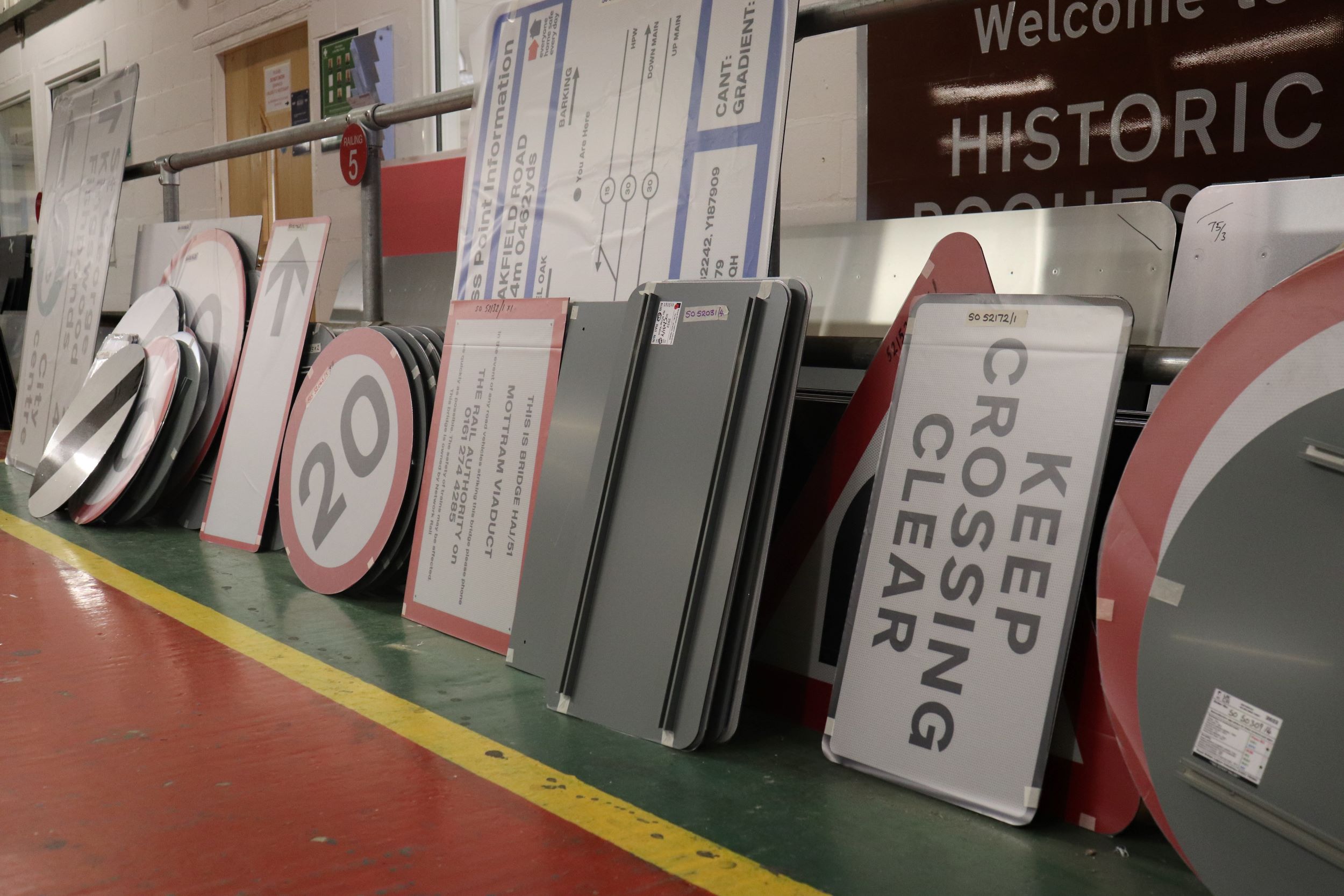 Standard Road Signs
Britain's Bravest has played a pivotal role in helping people safely navigate their way around the UK's roads.
Whether leaving the motorway, negotiating a roundabout or approaching a 'GIVE WAY' we take painstaking care to design and manufacture a multiplicity of signs that help drivers and pedestrians alike make important decisions, follow the Highway Code and make safe journeys.
Using standard traffic sign substrates fused with RA2 sign face and laminate (with channel to rear) we develop designs in a range of materials (e.g aluminium, foamex), that meet with DFT regulations. Often these signs can be extraordinarily large, such as major motorways, and this calls for the skill and precision of the team to split the sign seamlessly into sections.
Advanced Directional & Motorway Signage
With clients such as Highways England along with councils across the country we have the expertise to produce signage for your requirements. We have worked with some of the UK's largest highway services providers and be entrusted with signage across the road network. These successful partnerships have been the catalyst to elevate our reputaion as a leading provider in road signage projects.
Much like our generic signage, directional signage often requires huge space for manufacture, our Aylesford factory is able to cater for large capacity printing for national infrastructure projects along with large motorway gantry signage manufactured in multiple sections.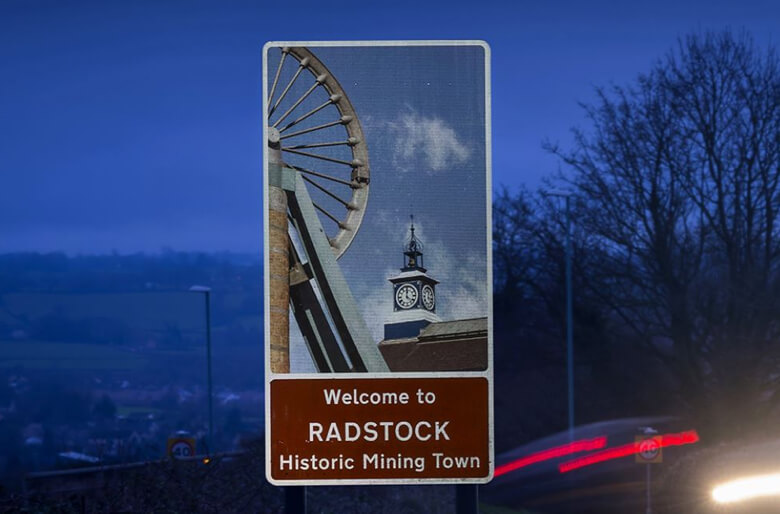 Gateway Signs
A beautifully designed gateway sign creates impact. It captures the unique character of a town creating an authentic sense of place and human connection. Whether a tourist or loyal resident it extends a welcoming handshake to the visitor.
We are one of the few sign making teams in the UK able to create stunning photographic gateway signs that express the true identity of a town or region. As a bespoke product, we work closely with the customer to translate your drawings and artwork into a beautifully crafted sign. Working from high-resolution Images we provide a printed sample for your approval.
Structurally, we use a standard sign substrate that intergrates with RA2 signface and laminate with channel to the rear. We have worked with a number of councils across the UK to design Gateway and other road signs.
One of many success stories has been for Bath and North East Somerset Council who have been thrilled with the striking and innovative signs we created.
RBLI have supported Amey with the Kent Highway Maintenance Contract delivery for the last 10 years. They offer a very professional service with design support and advice as well as high quality products. There have been some high profile projects to deliver at short notice including Brexit where over 1000 signs were required and RBLI fulfilled the full order and within the short time frame set. Another large project delivered was for the Covid active travel fund project, where 28 schemes had to be delivered within 12 weeks, all requiring special signing. Again RBLI worked with us closely to deliver all the signage works.
The team are professional at all times and offer a great support to our Contract delivery.
RBLI has been an excellent supplier of all kinds of signage that we use on the railway and an exemplary partner. Some of these signs are from their extensive range of catalogued standard signs but they have also provided invaluable assistance in designing and providing non-standard signs. RBLI have also been able to reliably meet our exacting and demanding timescales and they've never let us down. Their help and advice is always good and appreciated.
I recently had the privilege of working with the design team at RBLI to develop a new suite of signage for use across our passive level crossing estate. The team were engaging and worked tirelessly to meet our extensive signage demands. Thank you to all involved in producing such high quality visual signs.
Not A Normal Sign Manufacturer

Britain's Bravest Manufacturing Co is part of Royal British Legion Industries social enterprise, providing employment to vulnerable veterans and those with disabilities. By using BBMC for your railway, road and commercial signage you will receive the highest standard of customer care and products whilst supporting some of the U.K's Bravest.
We pride ourselves on delivering the highest quality products whilst working with the most advance technologies to ensure we are the leading supplier of signs to the market.