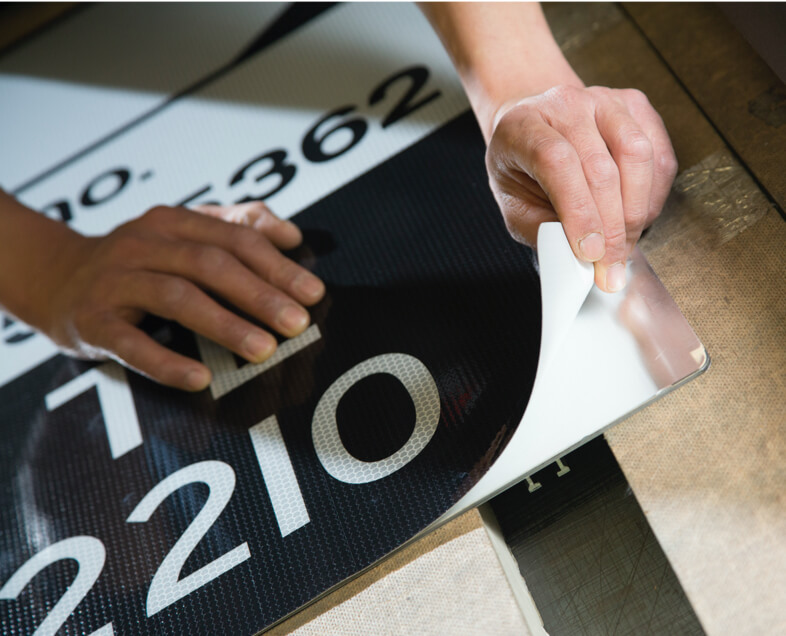 Trackside Signs
We have been at the heart of the railway industry for over 50 years and have been the instigators of change in some instances, as a result our product range has become a market leader and a reference point for engineers an procurement professionals.
Our factory has the ability and capacity to manufacture trackside signage for nationwide infrastructure projects. We pride ourselves on the excellence of our service and quality of materials used. We can work with you to whatever deadlines are required wherever possible. If you need assistance in choosing the specifics please contact us.
Safety Signs & Bespoke Signs
BBMC are vastly experienced in the supply of both safety signage and bespoke signs for various railway objectives along with signage relating to individual stations. We have worked with both train operating companies and contractors nationwide on various projects. 
Amongst these projects was re-branding and re-signing Clapham Junction, the nations busiest station. 
We provide all statutory signage required for rail use such as running in boards, car stop markers, platform name plates and numbers and passenger and staff signage.  Along with specific way finder and DDA requirements, we are able to offer a complete solution to your signage needs, no matter the size of the projects.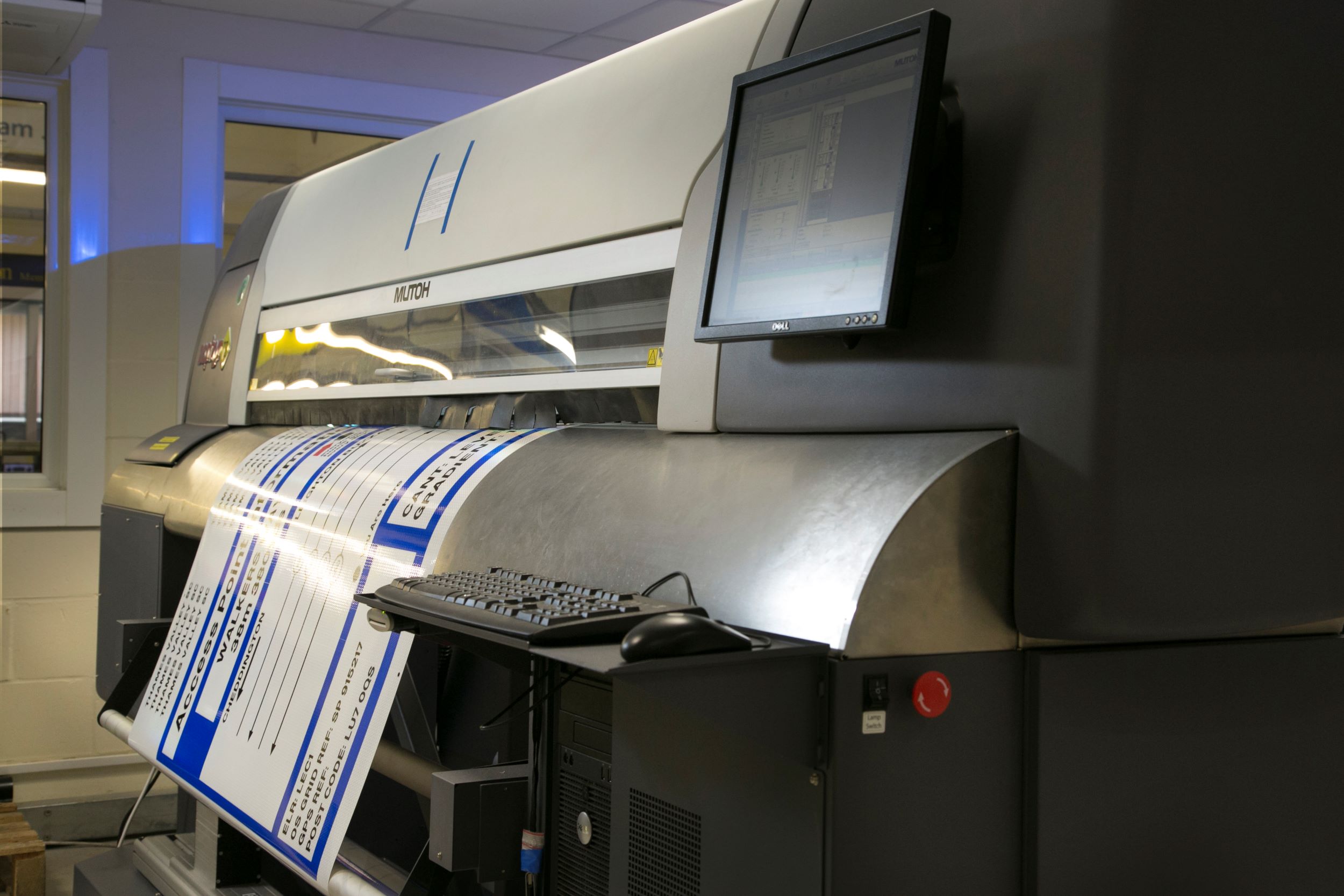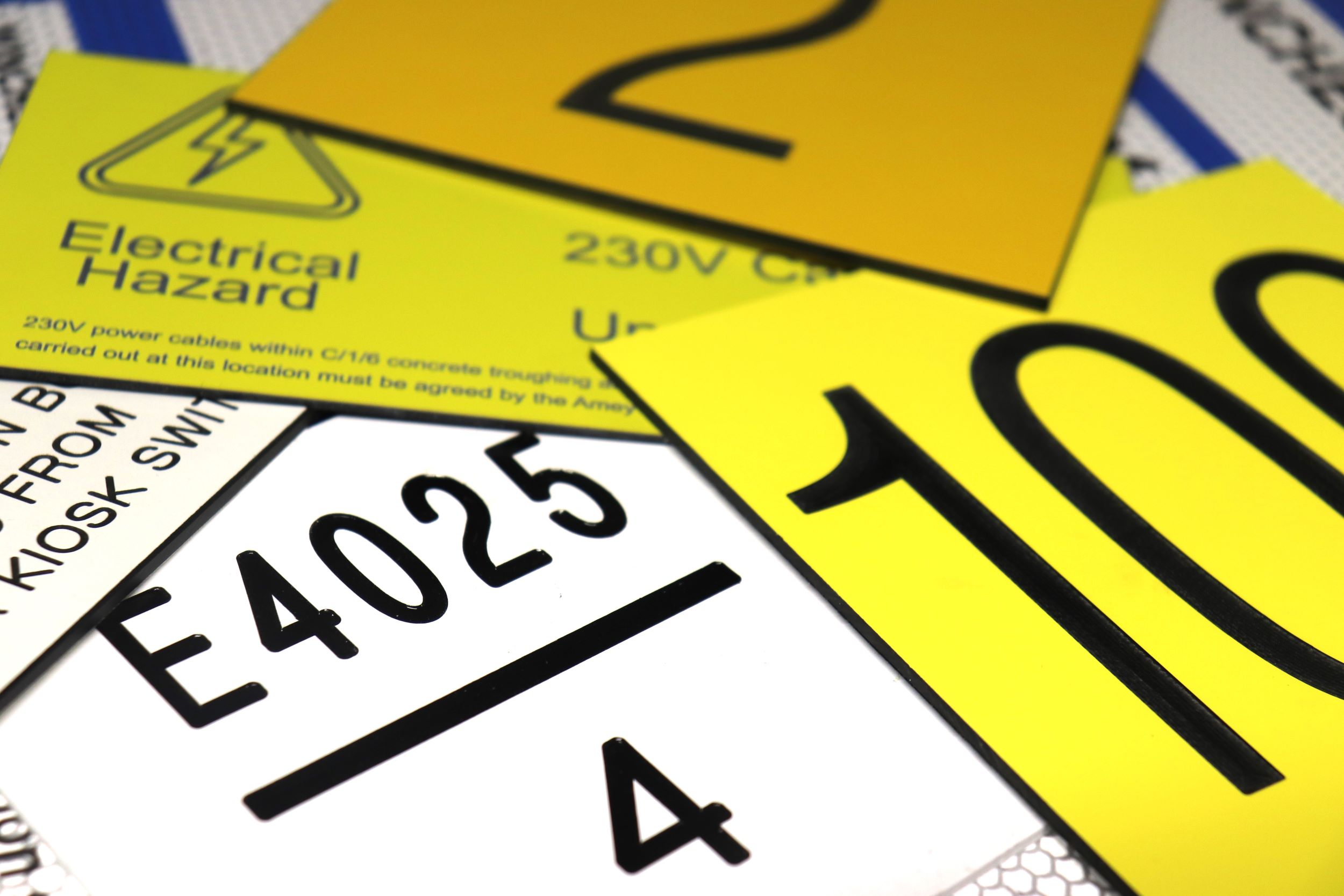 Engraved Signage
We manufacture engraved signs which are suitable for use as identification plates, point labels and isolator switches where there is a need for visible and lasting clarity. Each sign is manufactured from durable laminate plastic which provides long term solution ensuring reliable safety. We have a large capacity engraving facility which enables us to create a range of signage and our state-of-the-art equipment is capable of engraving company names, and logos onto almost any surface. We can also offer high quality Traffolyte substrate as a highly durable layered material to create long lasting safety signage.
RBLI have supported Amey with the Kent Highway Maintenance Contract delivery for the last 10 years. They offer a very professional service with design support and advice as well as high quality products. There have been some high profile projects to deliver at short notice including Brexit where over 1000 signs were required and RBLI fulfilled the full order and within the short time frame set. Another large project delivered was for the Covid active travel fund project, where 28 schemes had to be delivered within 12 weeks, all requiring special signing. Again RBLI worked with us closely to deliver all the signage works.
The team are professional at all times and offer a great support to our Contract delivery.
RBLI has been an excellent supplier of all kinds of signage that we use on the railway and an exemplary partner. Some of these signs are from their extensive range of catalogued standard signs but they have also provided invaluable assistance in designing and providing non-standard signs. RBLI have also been able to reliably meet our exacting and demanding timescales and they've never let us down. Their help and advice is always good and appreciated.
I recently had the privilege of working with the design team at RBLI to develop a new suite of signage for use across our passive level crossing estate. The team were engaging and worked tirelessly to meet our extensive signage demands. Thank you to all involved in producing such high quality visual signs.
Not A Normal Sign Manufacturer

Britain's Bravest Manufacturing Co is part of Royal British Legion Industries social enterprise, providing employment to vulnerable veterans and those with disabilities. By using BBMC for your railway, road and commercial signage you will receive the highest standard of customer care and products whilst supporting some of the U.K's Bravest.
We pride ourselves on delivering the highest quality products whilst working with the most advance technologies to ensure we are the leading supplier of signs to the market.