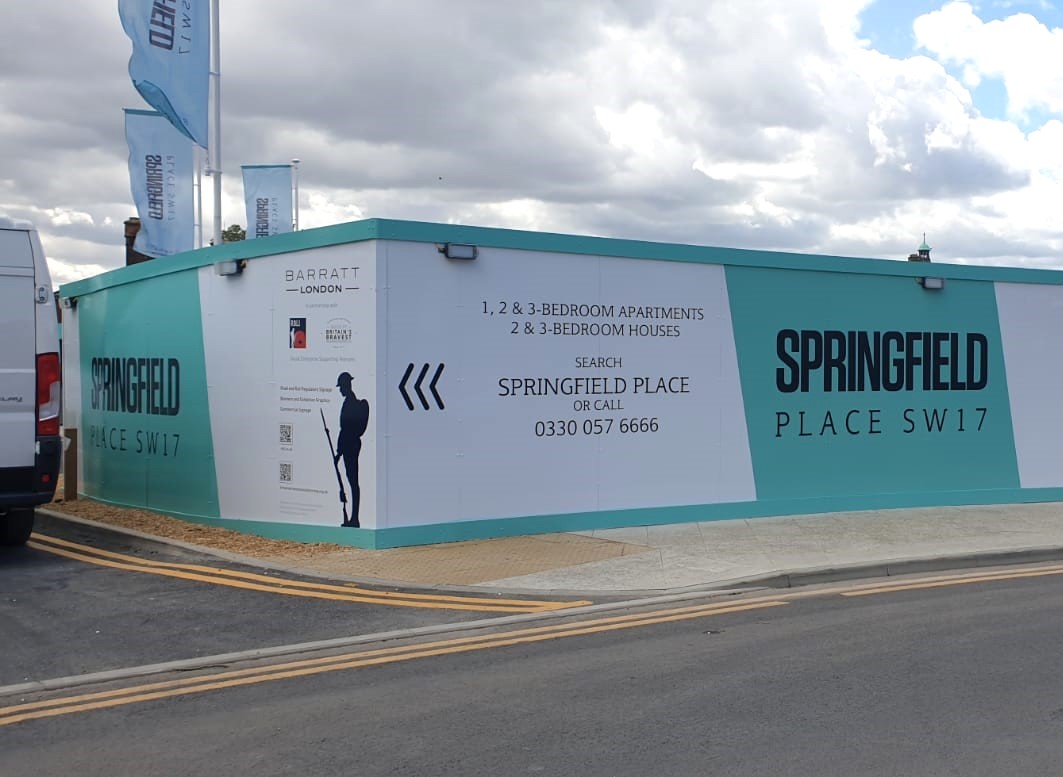 Hoarding
We understand hoardings are a powerful medium and customer touchpoint that work on a number of levels. From a safety perspective they help secure the perimeter of a construction site, from a marketing perspective they communicate brand messages and connect people to the progress of work. Graphic messaging and imagery range from communicating Vital safety information through to high-impact branding and advertising.
As hoarding graphics are legally treated as outdoor advertisements they are subject to regulations, often requiring approval by local councils to ensure designs work aesthetically with the local environment.
Such a bespoke product requires meticulous attention to detail. Our expert team can help amplify your message. We usually require your brand guide lines together with plans for positioning to ensure seamless matching of edges. We use commercial grade ACM with a vinyl face applied and laminated. Our diverse clients include housebuilders infrastructure companies and brands from both public and private sectors.
Commercial signage
BBMC are able to provide a huge range of signs for various applications, We can work with you to create appropriate signage for your project. From permanent or semi-permanent marketing signs for housing developments to signage for both council run or private sector events such as town events or music festivals, fully branded and bespoke to your needs. We have worked with brands such as Shepherd Neame, Sausage and Cider Fest and Barratt Developments.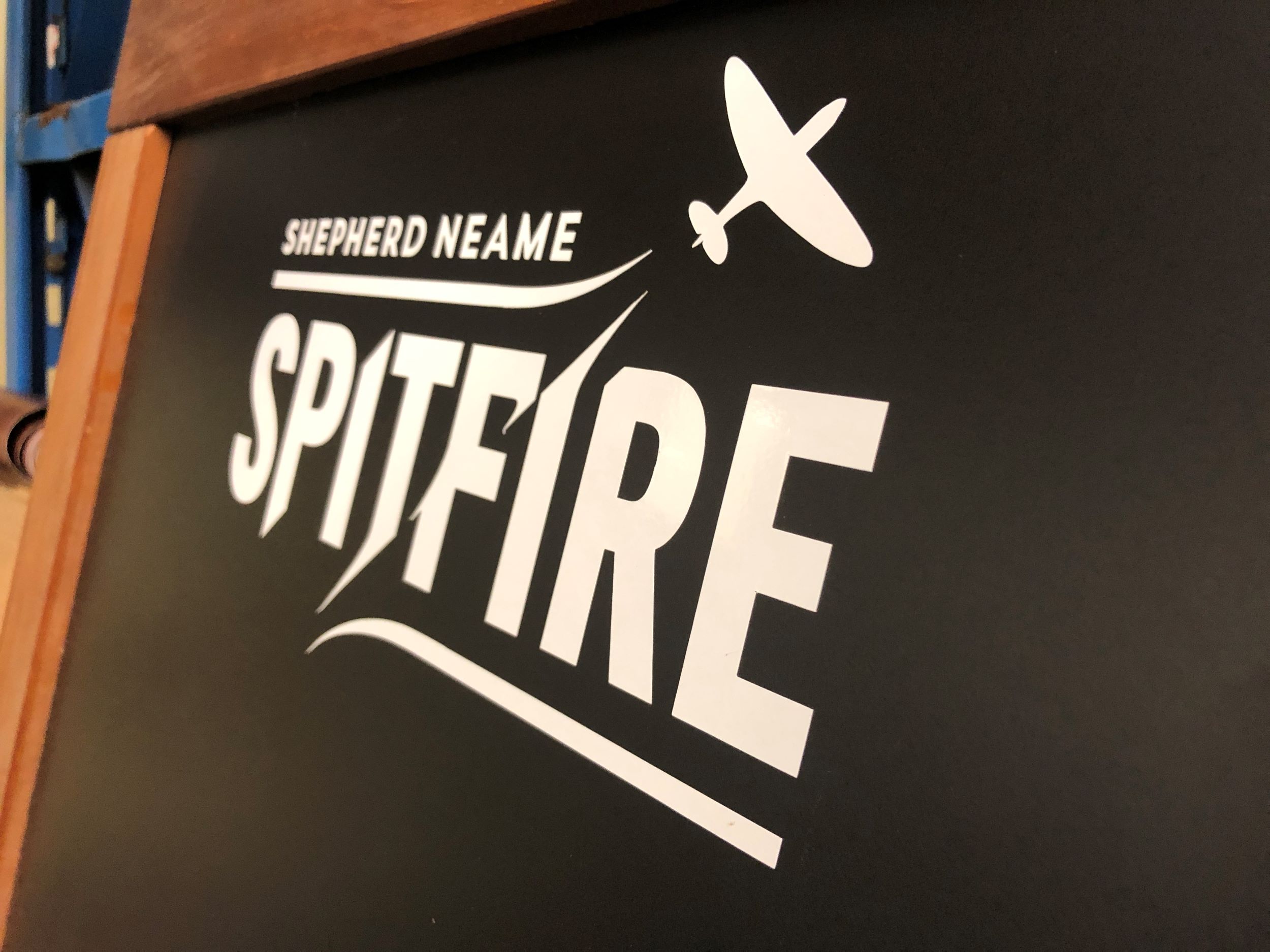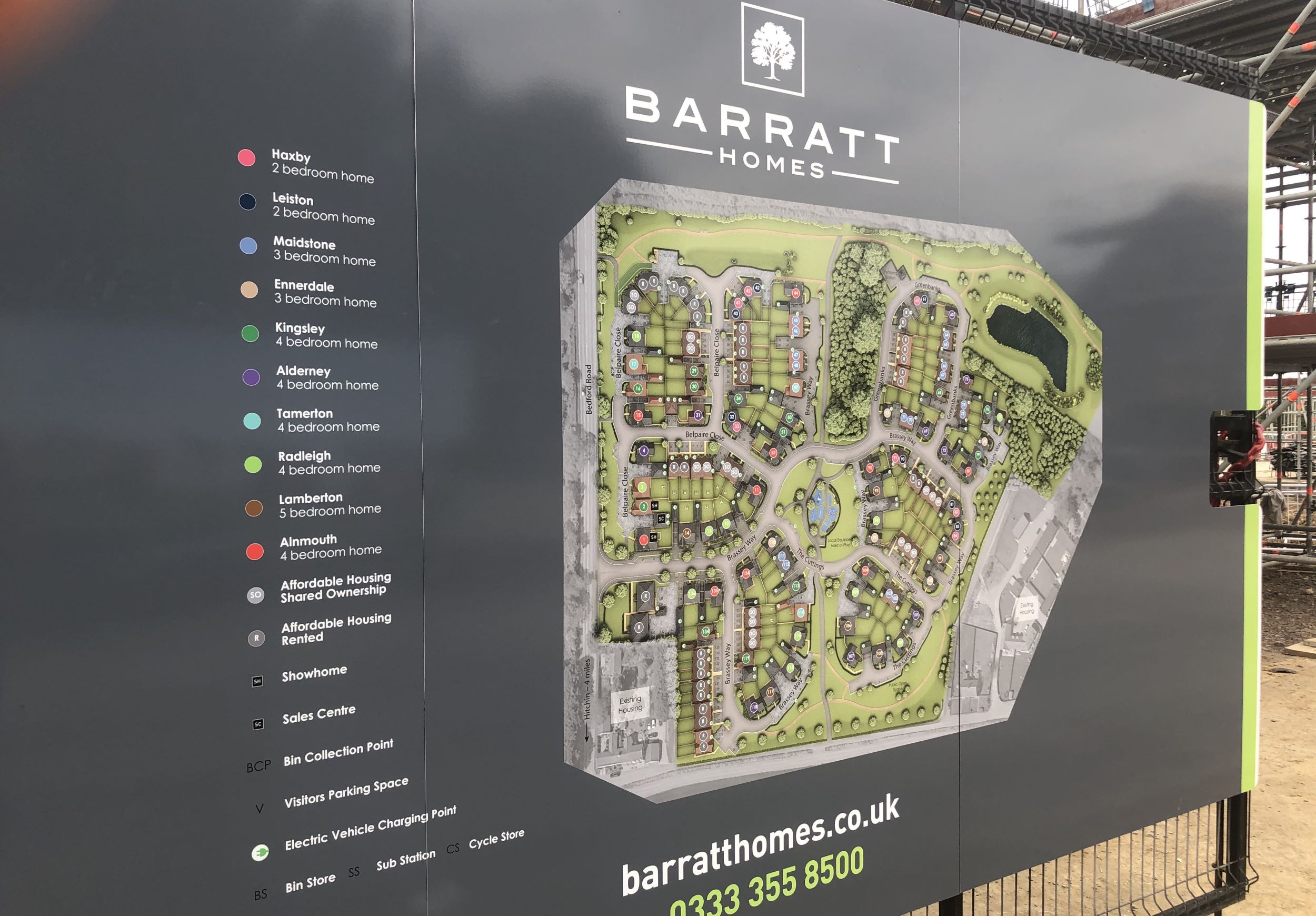 Bespoke Signs
Using our state-of-the-art technology, we're able to produce numerous singular signs for any one project, with no single sign minimum order quantities and our ability to print a high volume of signs we can make signage for site gates, informational signs for unique building developments and signs with unique shapes and designs based on their applications. 
Our friendly team can assist with every step of the sign development ensuring your project recieves the signage neccessary to ensure safe and efficient communication across the site. 
RBLI have supported Amey with the Kent Highway Maintenance Contract delivery for the last 10 years. They offer a very professional service with design support and advice as well as high quality products. There have been some high profile projects to deliver at short notice including Brexit where over 1000 signs were required and RBLI fulfilled the full order and within the short time frame set. Another large project delivered was for the Covid active travel fund project, where 28 schemes had to be delivered within 12 weeks, all requiring special signing. Again RBLI worked with us closely to deliver all the signage works.
The team are professional at all times and offer a great support to our Contract delivery.
RBLI has been an excellent supplier of all kinds of signage that we use on the railway and an exemplary partner. Some of these signs are from their extensive range of catalogued standard signs but they have also provided invaluable assistance in designing and providing non-standard signs. RBLI have also been able to reliably meet our exacting and demanding timescales and they've never let us down. Their help and advice is always good and appreciated.
I recently had the privilege of working with the design team at RBLI to develop a new suite of signage for use across our passive level crossing estate. The team were engaging and worked tirelessly to meet our extensive signage demands. Thank you to all involved in producing such high quality visual signs.
Not A Normal Sign Manufacturer

Britain's Bravest Manufacturing Co is part of Royal British Legion Industries social enterprise, providing employment to vulnerable veterans and those with disabilities. By using BBMC for your railway, road and commercial signage you will receive the highest standard of customer care and products whilst supporting some of the U.K's Bravest.
We pride ourselves on delivering the highest quality products whilst working with the most advance technologies to ensure we are the leading supplier of signs to the market.